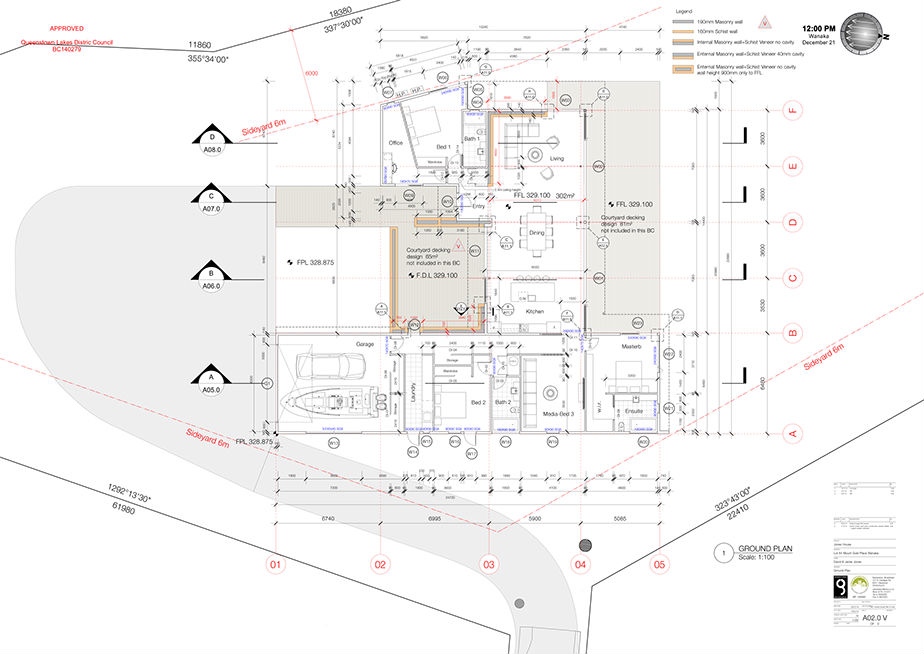 The Jones are now building their house.
It's under construction now.
Based on a central south facing Schist wall courtyard , articulating the main pavillion to the north and brances to both sides containg the Bedrooms and service areas.
WRC cladding stained black, polished salt and pepper concrete floors.
A schist-clad central south-facing courtyard joins the main section of the house to the two wings containing the bedrooms and service areas. The design called for a nested volume with a low pitched roof to fit quietly in the surrounding kanuka vegetation in order to satisfy planning restrictions in terms of visibility from the lake edge. The house features western red cedar black stained cladding, polished salt and pepper concrete floors, with black joinery and roofing to match.